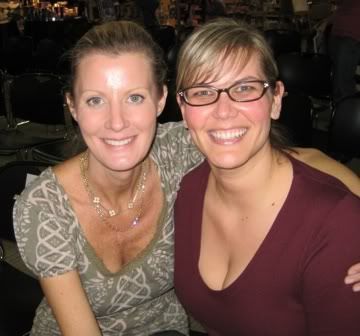 In my hobnobbing with celebrity chefs over the last few weeks, I have to say that no one is friendlier than author, chef, and host of the Food Network's Semi-Homemade Cooking, Sandra Lee. While in Seattle to promote a new trio of cookbooks, Lee sat down with me to talk about her work as spokesperson for Share Our Strength's Great American Bake Sale. Established in 1984, Share Our Strength helps to combat childhood hunger through national fundraising programs, including Taste of the Nation, Operation Frontline, and the Great American Dine Out.
Q: You just returned from the 2008 Conference of Leaders in Washington, DC. How was that experience for you?
A: You know I always get emotional! It was a lovely event, and we were honoring the volunteers and the people that make a difference. It was moving and wonderful. Everybody was jazzed. It's going to be more important to do that kind of work now, more than ever, because of the economy. There are going to be more children in need, at risk, and we all just need to start working together.
Q: What about Share Our Strength and the Great American Bake Sale made you want to get involved?
A: Share Our Strength focuses on childhood hunger…and I know a lot about that. When I was growing up, we were on welfare and food stamps, so it's a very personal cause for me. I understand the feelings of these children, their insecure feelings about food.
Q: What do you hope your celebrity status will bring to the Great American Bake Sale?
A: Awareness, motivation, community outreach and inclusion.
Q: How has your work with the Great American Bake Sale influenced your writing and culinary endeavors?
A: I really started focusing back on basics when it comes to money-saving meals, and how you can make a difference even on a budget.
Q: In addition to the Great American Bake Sale, you'll also be participating as a guest chef for Share Our Strength's Operation Frontline this year.
A: Yes! I'm hoping to share my knowledge of how to really utilize the grocery store efficiently…how to create something extraordinary out of something ordinary. I think the program teaches not only culinary skills, but also self-esteem. It educates both the parents and the kids on what to eat and what not to eat.
I'll be participating in a Share Our Strength fundraiser down at the South Beach Wine & Food Festival in February as well. I served on the board of UNICEF for two terms and resigned to focus more of my attention on Share Our Strength. I find the more time I have, the more I get involved – as should everyone. We're responsible for educating our children about healthy food habits.
—
For more information about Share Our Strength's programs:
Great American Bake Sale – The Great American Bake Sale encourages local communities to host bake sales, with proceeds directly distributed to local hunger relief organizations. Over 3,500 across the nation registered to host bake sales in 2008.
Operation Frontline – Operation Frontline trains chefs and professional nutritionists to volunteer-teach adults, teens and kids how to prepare healthy, tasty, low-cost meals. Since 1993, the program and its hundreds of volunteer instructors have conducted more that 4,000 nutrition and financial-planning courses and helped more than 45,000 low-income families across the country learn how to eat better for less.
Taste Of The Nation – Hosting nationwide culinary events, with celebrity chefs including Tom Colicchio, Tyler Florence, and Emeril Lagasse, Taste of the Nation has raised more than $70 million for anti-hunger organizations across the country.
Great American Dine Out – With nearly 4000 restaurants participating nationwide, Great American Dine Out is hosted annually by some of your favorite restaurants with proceeds distributed to local school and food programs, community gardens, food pantries, and shelters.
A Tasteful Pursuit – In it's fifth year, A Tasteful Pursuit features events and auctions catered by some of the nation's top chefs.

~Jennifer Heigl
*Photos courtesy of Share Our Strength and Jennifer Heigl